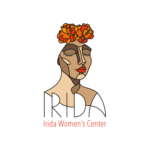 Job title: Sorani interpreter (for legal and protection appointments)
Starting date: Immediately
Hours of work: 3 hours per day, 5 days per week
Location: Thessaloniki, Venizelou 59 (centre)
Salary: 300€ (net salary)
Office Hours: 10:00-13:00
Application deadline: Wednesday, 13 October 2021
Due to the nature of the work, only women are eligible.
About us
IRIDA supports refugee, migrant & local women who are among the most vulnerable during the Covid-19 pandemic. We are a community of 475 members from 36 countries. We provide individualized psycho-social support, protection services, legal counseling, based on our members' unique needs. We allow refugee and asylum-seeking women to develop their skills and access language & literacy classes, employability training, recreational activities, and a strong community network.
Job Description
The interpreter must be able to successfully interpret conversations on a broad range of subject matter at a normal rate of speech and with a high degree of accuracy.
It is also expected to be respectful of the community members and show maturity when
dealing with difficult topics. You should be able to garner the trust of the community members and be highly receptive to feedback.
Job Responsibilities
• Act as Interpreter between a wide range of people with diverse voices,
accents, speaking tempos, and personalities.
• Convert concepts in the source language to equivalent concepts in the target
language.
• Act as Interpreter for protection and legal appointments.
• Provide parties with clear and exact translations of written materials, and
interpretations of verbal communication.
• Translate for registrations of new members, and other team members when
needed.
• Accompany beneficiaries to medical and legal appointments outside of Irida
when needed.
• Assist the team on how to be culturally sensitive and act as a cultural
mediator.
Required Qualifications
• Fluent in Sorani.
• Advanced knowledge in English and/or Greek. As you will mostly be interpreting
for our legal officer and protection officer, you will need to be able to translate
confidently about complicated topics.
• In line with the core values of Irida. Irida aims to create a safe and empowering
environment for all women, regardless of nationality, ethnicity, religion, or cultural background.
• Excellent oral and written Greek and English communication skills.
• Advanced knowledge of Microsoft Office.
• High level of financial acumen.
• Demonstrated strong analytical and detail-oriented skills.
• Cultural sensitivity, trustworthiness, and professionalism.
• Tolerant, versatile, adaptable, and open-minded.
Desired Attributes
• Experience as an interpreter or in a related role within an NGO.
• Knowledge of other Kurdish languages (Behdini, Kurmanji).
How to Apply
To apply, please send your CV and to [email protected] (put "Sorani Interpreter
Application" in the subject line).
Due to the urgency of this position, applications will be shortlisted on a regular basis, and
we may offer the post before the closing date.
Only short-listed candidates will be contacted. The interview will be conducted in
English/Greek.