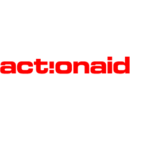 Does empowering people to claim their rights sound challenging to you? Do you think you can make a difference in the lives of the most marginalized people?
ActionAid Hellas (AAH) is searching for a Community Center Manager, to join a global movement of committed individuals working to further human rights and defeat poverty.
We are an independent, international organization that has been working since 1972 with over 15 million people in 45 countries for a world free from poverty and injustice.
·        We are currently recruiting a dynamic professional with an academic degree in social studies, education, human rights or other related field and at least four (4) year of working experience in related roles to support ActionAid Hellas (AAH)  operational programs to Epikentro in Athens, develop strategic plans according to our HRBA philosophy and annual plans and budgets and monitor the operations of the program to increase our reach in the local community and our influence with local institutions.
·        Epikentro is a support center, based in Athens Center, for our fellow human beings facing financial problems and social exclusion. Through a wide range of services and programs offered for free at Epikentro, adults, children and their families have the opportunity to acquire the knowledge, skills, and power to change their lives for the better.
The Community Center Manager will:
Manage and monitor all services and educational activities of Epikentro to ensure the quality of the services offered to the beneficiaries and manage all partner relations – monitor KPIs, ensure that all partner organizations operate according to AA policies, standards and procedures, ensure accordance to MOUs and working principles.
Develop all necessary project proposals and communicate with local authorities and institutions (Municipality, educational system, local NGOs, national NGOs that operate in the area, social structures, etc.) to build networks, promote synergies and explore opportunities for vulnerable groups' support.
Develop the annual plan and budgets for Epikentro in Athens, working closely with M&E and program design team to implement new programs that will fit the needs of Epikentro's beneficiaries.
Guarantee that all beneficiaries and stakeholders have equal opportunities/ equal treatment and that their safety is being protected; ensure proper integration of non-Greek beneficiaries and collaborate with advisors through case management processes in the interdisciplinary team.
Be responsible to manage a team of 12 members of Epikentro.
We offer an attractive remuneration package, along with a friendly work environment. We provide personal development opportunities, as well as opportunities to have a real impact on our societies. We embrace creativity and diversity. We operate as an equal opportunities' employer, welcoming all applications regardless of gender, sexual orientation, nationality, religion or beliefs, etc.
Applications deadline: 27th of July 2020. Applications not accompanied by a motivation letter will be excluded from the selection process.
Please note that only shortlisted candidates will be contacted within two (2) weeks of the closing date. Should you not hear from us during this time, do not be disappointed. Keep on following us on Facebook and Twitter to find a job opening that matches your profile. All applications will be treated as strictly confidential and according to the General Data Protection Regulation (GDPR).