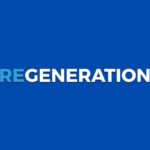 Job Title: Junior Business Development Manager
About Us:
Eight years ago — and with a healthy dose of delusional optimism — we founded ReGeneration with a vision to not only transform the lives of young graduates but to permanently change the trajectory of modern-day Greece by democratizing access to opportunity, creating agents of change from within and infusing the oxygen of possibility to a country on the verge of entrepreneurial extinction.
To date, ReGeneration has provided 690.000 training hours in cutting-edge technologies and career-readiness skills to young Greeks (51% female). Engaging 925+ hiring partners, ReGeneration has placed 2600 individuals in white-collar positions.
The decision to build ReGeneration as a non-profit was highly intentional. Our focus has always been on creating lasting social value, rather than capturing a momentary profit. We are a program built by underdogs, with a platform designed to make self-made success stories possible by equipping the next generation of professionals to offer Greece a new narrative of resilience, diversity and economic mobility. Fundamentally, we rise by lifting others.
About the role:
We are looking for a self-motivated, passionate and purpose-driven candidate who can join us as Junior Business Development Manager or Senior Business Development Coordinator based on working experience, track record and skillset reporting to the Business Development Director. As the Junior Business Development Manager or Senior Business Development Coordinator, you will act as the liaison between our External Partners and in-house teams (Recruitment, Project Management and Fundraising). To be successful in this role, you should have excellent organizational and communication skills and have previous experience in consulting and meeting sales quotas. You will use your communication skills to cultivate strong relationships with hiring partners, existing or new. Also, metrics will be part of your work routine.
Responsibilities will include, but are not limited to:
Manage relationships, operations and communication with key hiring partners
Setting-up proposals and presenting the organization for new and existing partnerships
Recognize partners' needs and suggest appropriate solutions
Identify opportunities for new corporate partnerships/academies
Conduct research to identify new market opportunities
Build long-term trusting relationships with partners and maintain engagement
Organizing the assessment processes (Live Assessment Center, Career Event, etc.)
Develop weekly and monthly reports based on the organization's data
Contribute to research for new initiatives, innovations and operational partners
What skills and experience you will need:
BSc in Business Administration, Marketing, or any other related field
Master's Degree is highly appreciated
At least 3 – 5 years of experience as a Business Development Coordinator, Sales Account Executive, or similar role
Genuine interest in Greek Youth
Strong work ethic. "Go-Getter" mentality
Familiarity with MS Excel (analyzing spreadsheets and charts)
Excellent communication and negotiation skills
Solid organizational skills, including multitasking and time-management
Strong client-facing and teamwork skills
Exceptional verbal, written, communication and presentation skills. Ability to work effectively both independently and as part of a team
Ability to work on tight deadlines
What We Offer:
Opportunity to give back to young graduates and partner with the largest and most impactful initiative for youth's re/upskilling and job-placement in Greece
Competitive salary (based on qualifications and previous experience)
A powerful professional network (more than 1600 companies nationally)
Flexible working hours
Hybrid working model
A passionate team with a friendly, casual and collaborative culture
Learn alongside leading experts in the field of reskilling, upskilling and lifelong learning through existing and new strategic initiatives
A genuine opportunity for personal growth and career development