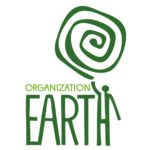 POSITION DESCRIPTION
The Program Officer implements, oversees and reports the activities under the Hope Sports initiative of Organization Earth. The program officer coordinates staff and volunteers, actively pursues partnerships with organizations and entities working in the field of Hope Sports' interest and helps maintain and continuously develop Organization Earth's strategic goals.
POSITION RESPONSIBILITIES
Support execution of the projects in accordance with Organization Earth's mission and goals.
Implement, manage and provide regular feedback regarding Hope Sports' activities.
Plan upcoming activities and events
Undertake administrative tasks
Manage M&E and regular reports to donors and head office.
Safeguard and maintain inventory of Organization Earth's physical equipment and regularly communicate additional supply requirements.
Refer to Hope Sports Program Manager about daily activities.
Supervise and provide direction, input and feedback to Hope Sports coaching staff members.
Prepare, implement and follow the M&E procedures in EU funded projects.
Identify risks associated with program activities using activity reports. Evaluate severity of risks by developing program evaluation framework, and communicate findings (including recommended changes) to Program Manager.
Keep statistical and financial records
Represent Hope Sports and Organization Earth at relevant networks and policy events.
Implement Organization Earth's human resources policies, procedures and practices.
Ensure personnel files are properly maintained and kept confidential.
QUALIFICATIONS AND EXPERIENCE
Required
Bachelor's degree or higher in sports sector, public administration, public policy, sociology, non-profit management, international relations, education, diplomacy or international development.
Excellent command of written and spoken Greek & English.
Computer literate (i.e. MS Office)
Minimum one-year working experience in a relevant field.
Proactive and possesses excellent attention to detail.
Understands and is sensitive to needs of people from a variety of backgrounds and cultures.
Able to be flexible and deal with emotional stress, and to seek support when needed.
Desired
Experience coordinating recreational and educational activities for children.
Excellent planning and coordination skills with the ability to organize a workload comprised of varying and changing tasks and responsibilities.
Experience in community mobilization work in a humanitarian context.
Previous managerial experience is a strong advantage.