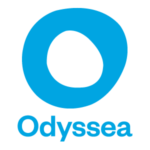 Odyssea has recently established a new Employability department and is looking for talented people to join its dynamic team in order to progress its impactful goals. Empowering someone with the skills needed to integrate with the world of work is one of the most important ways to create self reliance and agency. The role of the employability program officer will be to analyze the labor market information to identify job opportunities for Odyssea job seekers. It also involves supporting the team leader in all aspects related to performing profiling, job-matching and mentoring tasks to help job seekers find jobs within agreed timescales.
Job Title: Employability Program Officer
Applications Deadline: Friday 02 April
Interviews: Mid-April
Start Date: May
Salary: Competitive, according to experience
Location: Odyssea Academy, Nikiforou Mandilara 17, Ag. Ioannis Rentis 182 33 (see on Google Maps)
Responsibilities:
Use labor market information to research and build additional relationships with employers, creating further employment opportunities
Expand network of hiring companies based on data collected and analysed by the employability officer by contacting the relevant hiring companies
Interview and register applicants on weekly basis
Propose jobs to job seekers
Propose people to companies
Follow up with jobseekers after referring them to employers, and /or after being hired
Maintain a record system, case notes and other electronic files to ensure high quality standards
Work closely with staff in the development of monitoring and documentation tools to capture the progress and outcomes of the project, as well as issue-based research tools
Support the development and timely implementation of Odyssea's working plans related to aforementioned activities of responsibility.
Identify, map, report and develop relationships with relevant partner organisations focused on employability services.
Required qualifications and skills:
Essential
Well organized, structured and self-disciplined, with excellent time-management skills
Ability to conduct data collection on the local labor market and enter collected information on job vacancies, training opportunities into the database.
Recruitment experience will be considered as an asset
Very strong interpersonal and communication skills
Experience in/flair for developing/working with digital platforms
Desired
Minimum of 3 years of relevant NGOs' experience at officer level (working in the livelihoods programs – specifically training development)
Project planning, implementation follow-up and monitoring
Deeply motivated by and committed to humanitarian work
Persistent and focused on the tasks, but at the same time creative and open-minded
Quick learner; affinity to numbers as well as good understanding why details matter
Understanding of the rights and protection issues of vulnerable groups