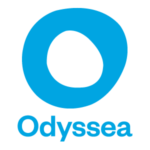 Odyssea has recently established a new Employability department and is looking for talented people to join its dynamic team in order to progress its impactful goals. Empowering someone with the skills needed to integrate with the world of work is one of the most important ways to create self reliance and agency. The role of the employability manager will be to spearhead this department strengthening private sector participation in workforce development. S/he will be managing a diverse portfolio of cases to employment, job matching and career management service.
Job Title: Employability Program Manager
Applications Deadline: Friday 02 April
Interviews: Mid-April
Start Date: May
Salary: Competitive, according to experience
Location: Odyssea Academy, Nikiforou Mandilara 17, Ag. Ioannis Rentis 182 33 (see on Google Maps)
Responsibilities:
Responsible for: Employability Program Officer
Analyze and understand current employment context and related opportunities, identifying relevant professions that show growth
Mapping of relevant hiring companies and identifying active companies that are humanitarian friendly
Build additional relationships with employers and expand the current network, creating further employment opportunities appropriate to the needs of our job seekers.
Support enterprises by encouraging them to place vacancies with employment centres and helping with recruitment, contracts and HR issues.
Job match Odyssea's Academy graduates & job seekers with vacancies and opportunities identified from our digital tools
Providing technical support and advising on technical and vocational qualification and training (TVET) and career guidance
Carry out detailed analysis and correlation of job positions to relevant skills needed in order to maximize the likelihood of successful and sustainable employment and encourage appropriate referrals.
Provide information and guidance to our beneficiaries on key knowledge areas including; CVs, Job searching, Interview skills Coaching and Training/Education, to enhance current and future employability.
Facilitate the qualitative and quantitative monitoring of the department through team meetings, focus groups, M&E forms, regular reporting and any other monitoring tools.
Required qualifications and skills:
Essential
Previous experience in employment support services
Strong interpersonal skills and communication skills with the ability to manage and develop business partnerships/ relationships with employers
Evidence of excellent case management skills to deliver a quality service to a large total caseload
Well organized, structured and self-disciplined, with excellent time-management skills
Recruitment and talent identification experience will be considered as an asset
Solution-focussed and pro-active in problem-solving
Good networking and relationship management skills
Experience of developing and maintaining a network of stakeholder relationships; negotiating effectively in pursuit of common goals.
Knowledge and experience of Greek Employment Law as it relates to this type of service and role
Fluency in Greek and English
Desired
Background in the humanitarian or human resources field (either professional or educational)
Education in the career development, education, social service and/or human service-related field
Previous experience providing career and employment-based case-managed services
Finely tuned organisational skills and ability to work on one's own initiative