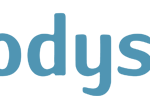 As the organization is growing in staff and social impact we are looking for an experienced COM to oversee the current operations and processes of our organization. You will be responsible for the overall efficiency of the business. The COM is a key member of the senior management team and will report to the CEO. You will need to keep control of various business operations. Therefore, we expect you to be an experienced and effective leader. If you also have excellent interpersonal skills, entrepreneurial spirit and are committed to work ethic, we would love to meet you.
Responsibilities:
·       Work closely with individual department heads (Communication Manager, Academy Manager and Employability Manager) to monitor their work and ensure each function stays on track to meet its goals
·       Monitor the implementation of the operation plan and its relevant KPI's and also align with the goals (qualitative and quantitative) defined within Odyssea's Strategic plan of 2022-2024
·       Partner with the Communication Manager, Academy Manager and Employability Manager and the Executive team to achieve the objectives of the organization. As in all fast-growing, early-stage companies, the COM will wear a lot of hats and will be flexible with roles and responsibilities.
·       Be available to handle crisis situations if/when they occur. Be able to act quickly and decisively while maintaining clear communication with stakeholders.
·       In collaboration with the CFO undertake financial planning, budgeting, and investment priorities, and ensure the establishment of a strong system of internal controls
·       Supporting role in grant writing, acquisition, reporting, and NGO coordination. You will be responsible to build partnerships with major foundations.
·       Support the CEO in the development and implementation of strategies to meet long-term funding needs
·       Proactively identify operational issues of strategic significance and work individually or with others to ensure that they receive the appropriate follow up/attention. Serve as a strategic thought partner and advisor to the CEO and other organizational leaders on these issues.
·       Foster a growth-oriented, positive and encouraging environment while keeping employees and management accountable to company policies, procedures, and guidelines
What you need to be successful:
·       At least 5 years of proven experience as a Chief Operations Manager or as a Program Manager in a similar role
·       Experience in a non-for-profit organization will be considered a plus.
·       Minimum of a master's degree in a Business or related field.
·       Strong relationship builder and communicator with experience leading diverse work teams, developing an organization-wide strategy for program excellence, engaging community partners, and partnering with a CEO
·       Strong leadership skills. Ability to stay calm in crisis situations and lead with confidence.
·       Exceptional organizational skills and ability to work on a variety of initiatives simultaneously
·       Great general management, project management, and analytical skills
·       Be able to diagnose problems quickly and have foresight into potential issues
·       Passionate about making organizations work, able to promote and communicate the philosophy and mission of the company
Come join our dedicated team! We offer you the opportunity to play a leading role in the growth of our company, work as part of an inspired and committed team, and make a difference in employability in Greece.