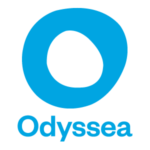 Odyssea A.M.K.E (A Non-Profit Non-Governmental Organization based in Athens – Greece) seeks a Project Officer to support the realization of our Organization's work plan.
We are looking for a qualified person who will play a key role in the execution and achievement of our existing and future projects which focus: in providing to vulnerable and excluded groups and communities, targeted education tailored to realistic job opportunities and leading to new roles in the future labor market; as well as in empowering people through essential learning tools to increase self reliance and raise their absorption within existing and future markets.
Responsibilities:
In close collaboration with the Operations Manager assists the coordination and management of the current projects and ensures the execution, the quality and the delivery on time of the relating tasks, narratives, donor reports and working packages.
By understanding the scope of each project, monitors current project plans, identifies project participants and performs the relating administrative functions which might include updating the project schedule, assisting in meetings, updating databases, making phone calls to beneficiaries, trainers and other collaborators and stakeholders, responding to e-mails and writing progress reports to the internal or external project teams.
Gathers and interprets required information from a variety of sources, such as internet-based open source media.
Maintains detailed and confidential contact information databases.
Represents Odyssea A.M.K.E. in partnership meetings with stakeholders, as needed.
Assists the design and preparation of the educational workshops.
Provides logistics support for the execution of educational workshops and the organization of meetings.
Assists the Operations Manager in the preparation of communication material and presentations to stakeholders and third parties.
Carries out any additional assignments as required.
Qualifications and Requirements:
University degree in Social Sciences, Political Sciences, Economics or equivalent.
Current residency in Greece and work authorization for Greece required.
Excellent knowledge of English language written and oral is required; proficiency in other languages will be considered as a plus.
Experience in similar position is desired and will be considered as a plus.
Proficiency in the usage of software packages, including MS Office applications, is required.
Excellent communication skills, both spoken and written.
Organizational and analytical skills.
Excellent multitasking, time management and problem solving skills; must be able to work autonomously and in a team setting.
Strong interpersonal skills, including patience and a sense of humor, and ability to work well under pressure while juggling multiple tasks simultaneously, are required.
Opportunity to travel.
Commitment to equal opportunities and non-­discriminatory practices and respect of confidentiality, are required.
Remuneration according to experience and qualifications.
Only shortlisted candidates will be contacted.
Odyssea seeks to sustain and strengthen this diversity to ensure equal opportunities as well as an inclusive working environment for its entire workforce. Applications are encouraged from all qualified candidates without distinction on grounds of race, color, sex, national origin, age, religion, disability, sexual orientation and gender identity.