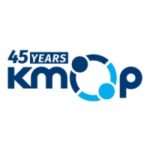 About KMOP
KMOP – Social Action and Innovation Center is one of the oldest Greek NGOs with 45 years of experience in the provision of support services to disadvantaged groups, in Human and Fundamental Rights protection, in scientific research and the development of know-how in social policy issues. Our vision is to create a positive impact in the lives of vulnerable persons and to build resilient futures. Alongside the direct provision of social services, our activities are about the design and implementation of impactful programs in the areas of Migration and Human Rights protection, Employment and Social Inclusion, Civil Society, Culture and Health Promotion.
Role
You will coordinate one of KMOP's areas of activities, leading the respective Unit's management, implementation, and growth. You will supervise the work of the Unit team (hybrid environment), and ensure its smooth operation while working closely with proposal writers to develop new project proposals.
📋 Responsibilities:
·         Contribute to the Unit's growth, development and organisation in terms of projects, staff, processes and knowledge.
·         Mentor and inspire the team.
·         Assign projects and/or tasks to team members, monitor workloads, and follow up on timely implementation and reporting.
·         Ensure project implementation as per KMOP's and Donors' requirements.
·         Supervise and support project managers, project officers and researchers in the development of deliverables or the implementation of activities and ensure quality.
·         Measure and analyse projects' success, impact and efficient allocation of resources during and after implementation.
·         Represent KMOP, establish and maintain relationships with partners, beneficiaries and stakeholders.
🎓 Requirements:
·         Academic background in one of KMOP's areas of work / social impact. Interdisciplinarity is preferred.
·         Work experience in the context of EU/international collaborative project teams.
·         2+ years of experience leading a team or supervising the work of others.
·         Excellent organizational and time management skills.
·         Very strong oral and written communication skills in English and Greek.
·         Strong sense of ownership, ability to take initiative and creatively tackle problems.
·         Already well-familiar or eager to become an expert in EU funding programmes, project design/management, methodologies and tools.
🤝 What we offer:
·         A mid-senior role with positive social impact and the opportunity to work with the leadership team.
·         Excellent working conditions, a friendly, caring, and respectful workplace in a leading NGO with 45 years of activity.
·         Continuous hands-on training and development in an organisation with extensive know-how and track record in funded projects and programmes.
·         The opportunity to collaborate with renowned International and European organisations.
All applications will be treated with strict confidentiality. If you are interested in becoming a part of our team and vision, please send your CV to: [email protected] (reference quote: UCO2023)