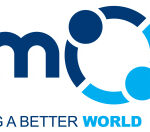 We are looking for an experienced Projects Unit Coordinator (EU Grants)
You will be coordinating one of KMOP's areas of project work / social impact, leading the respective unit's management, implementation, and growth.
You will be supervising the work of the Unit team, and ensure its smooth operation while working closely together with proposal writers for the development of new project proposals.
Responsibilities:
·        Contribute to the growth, development and organisation of the Unit in terms of projects, staff, processes and knowledge.
·        Ensure project implementation as per KMOP's and Donors' requirements.
·        Supervise and support the Unit team (project manages, project officers and researchers) in the development of deliverables or the implementation of activities and ensure the quality of deliverables.
·        Measure and analyse projects' success, impact, efficient allocation of resources during and after implementation.
·        Keep track of the relevant thematic/policy area; developments and trends in National, EU and Global level and identify relevant funding opportunities.
·        Represent KMOP, establish and maintain relationships with Partners/Beneficiaries/Stakeholders.
Requirements:
·        University Degree in Management/Economics/Engineering or other related fields.
·        Postgraduate degree and/or a Ph.D. in a relevant field will be considered an additional asset.
·        5+ years of work experience in EU-funded projects in one or more of the following: Erasmus+, AMIF, REC, Horizon and/or any other relevant European Commission's fund.
·        2+ years of experience in a team leadership role.
·        Good knowledge and understanding of EC procedures and project design/management methodologies and tools.
·        Strong ability to draft well-structured reports, summaries, guidelines in English and Greek.
·        Ownership and problem-solving skills.
·        Ability to work in and nurture a multi-cultural environment.
·        Strong negotiation skills.
·        Excellent organizational and time management skills.
What we offer:
·        Excellent career opportunities
·        Continuous training and development in a dynamic fast-paced environment
·        International experience with European Organizations and Stakeholders
·        Friendly working environment
All applications will be treated with strict confidentiality. If you are interested in becoming a part of our team and vision, please send your CV to: [email protected] (reference quote: UCO2022)