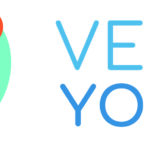 About the Organisation
Velos Youth supports displaced children and young people to restart and rebuild their lives. This is achieved through the holistic provision of a safe space, and essential and specialist services including social, legal and employability support. A program of activities centered around wellbeing, identity and social development is offered within the space, fostering feelings of belonging, self-worth and community.
About the Role
We are seeking a compassionate and enthusiastic Youth Support Worker to provide support to young people aged 16 to 30 at our youth centre in Athens, Greece. The successful candidate will be responsible for providing cultural mediation and language support in two of the following languages: Pashto, Dari, Arabic, Urdu, Bengali and French and be fluent in English or Greek. The candidate should also be able to engage with young people and deliver fun, educational, and personal development-focused activities.
Responsibilities
Build and maintain positive relationships with young people and other community stakeholders
Provide one-on-one support, guidance and mentorship to young people in their first language
Provide cultural mediation, interpretation and language support, between young people and other Velos Youth team members
Plan and deliver a variety of activities that are engaging, educational, and promote personal development
Assist in developing programs that promote community engagement, participation, and integration
Work collaboratively with other staff members to ensure the provision of high-quality services to young refugees
Provide practical assistance to young refugees in navigating the local community and accessing essential services
Maintain accurate and up-to-date records of all interactions with young people
Person Specification Requirements
Fluency in English or Greek
Fluency in at least two of the following languages: Pashto, Dari, Arabic, Urdu, Bengali, French
Experience working with young people from diverse cultural backgrounds
A strong commitment to social justice and advocating for the rights of refugees
Excellent communication and interpersonal skills
Strong organisational and time-management skills
The ability to work collaboratively with other staff members and community stakeholders
At least two years of experience working with young people, preferably refugees or those from diverse cultural backgrounds.
Experience in social media management, demonstrating the ability to effectively communicate the organization's vision across various platforms, would be an asset.
Contract Length: 12 months
Location: Athens
Position type: Part-time (5 hours per day)
Salary: €600 net
Starting Date: December 11th 2023
Application Deadline: 30th November 2023
To apply for this position, please submit your CV and a cover letter that outlines your experience and qualifications for the role to [email protected]