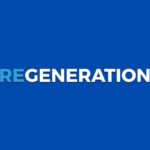 Job Title: Senior Manager or Director of Strategic Initiatives 
About Us:
Seven years ago — and with a healthy dose of delusional optimism — we founded ReGeneration with a vision to not only transform the lives of young graduates but to permanently change the trajectory of modern-day Greece by democratizing access to opportunity, creating agents of change from within and infusing the oxygen of possibility to a country on the verge of entrepreneurial extinction.
To date, ReGeneration has provided 510.000 training hours in cutting-edge technologies and career-readiness skills to young Greeks (51% female). Engaging 800+  hiring partners, ReGeneration has placed 2000 individuals in white-collar positions.
The decision to build ReGeneration as a non-profit was highly intentional. Our focus has always been on creating lasting social value, rather than capturing a momentary profit. We are a program built by underdogs, with a platform designed to make self-made success stories possible by equipping the next generation of professionals to offer Greece a new narrative of resilience, diversity and economic mobility. Fundamentally, we rise by lifting others.
About the role:
We are looking for a candidate who can join us as Senior Manager or Director of Strategic Initiatives (depending on relevant experience) reporting to the Co-founder. In this role, you will have both strategic and programmatic responsibilities to take Regen to the next level. The stage is yours! You will be responsible of developing new areas of strategic exploration and co-creating with the Co-founder and leadership team key focus initiatives, which will involve direct and indirect management of a dedicated team of individuals , and interacting Regen's partners. Important to note: the team size and structure is expected to evolve over time as this division matures.
What you'll be doing:
General Responsibilities:
Align the organization around strategies and tactics for growth based on scanning the global environment for opportunities of enhanced impact, and seek to maximize terrain advantage with every play
Maintain ongoing relationships with major donors and identify and develop new ones
Develop and drive an ambitious (yet achievable) growth strategy which prioritizes: 1) donor stewardship to solidify Regen's existing revenue base 2) resource mobilization to support growth and diversification 3) the exploration of new or emerging partnership and development opportunities across the education to employment pathways ecosystem
Bring an innovative mindset and fresh perspective to the design and development of both existing and new impact models and programming, ensuring alignment of finance, partnerships, and other disciplines so as to mobilize resources to achieve breakthrough results.
Stay abreast of emerging trends and opportunities and serve as a leader with the vision to identify new opportunities to drive growth, transform the customer experience and improve our digital agenda
Enable the organization to capitalize on early-stage initiatives, which will include scouting for, and executing strategic startup partnerships
Monitor developments within the Greek labour market and identify opportunities to apply methods, tools and partnerships from best practices around the world
Lead the development of multistakeholder partnerships and design respective strategies that can both scale existing and develop new initiatives around reskilling, upskilling and lifelong learning, and position ReGen as the key player in the Greek labour market
Create bonds with key players in Greece that will allow for the implementation of innovations across the Greek labour market, including new multistakeholder partnerships
Establish the organization's approach and prioritization toward innovation, and guide the organization to develop, cultivate and pursue the most promising and ground-breaking ideas, enabling innovation to thrive wherever it resides
Drive the organization's capability in terms of testing, learning and scaling innovations across the organization
Work with function and segment leaders as they formulate their business strategies to find opportunities for innovation to accelerate our customer and digital transformation and drive growth
Work closely with the rest of Regen's leadership to ensure alignment of strategic priorities
Promote thought leadership
Establish appropriate tools, forums and processes to engage innovation champions and communicate the latest trends across the Future of Work space
Perform ongoing market scans of the innovation developments among insurance and wealth management competitors, technology players, startups/incubators, and companies in adjacent industries
Perform due diligence on potential partners, including complimentary service providers and emerging technology-based innovators, ranging from startups to established players
Core Responsibilities
Programmatic responsibilities (40%):
Ensure thorough development of strategies and follow-through on implementation.
Design, develop and own the process for setting, tracking, evaluating, and presenting progress on division priorities
Incubate new priorities and areas of exploration for the division including the development of key strategic choices, establishment of decision criteria, and the management of investments against these exploratory areas, ensuring rigorous strategy development, measurement, and implementation
Oversee and ensure outputs of cross-organization data and strategic insights are integrated into the strategic decision-making processes of the division and influence impact of Regen's strategies
Develop strategies for external collaborations and multistakeholder partnerships that can scale impact and solidify Regen as the key player in the Greek labour market
Operational responsibilities (40%):
Translates Co-founder's priorities/division direction into an actionable divisional plan to enhance effectiveness and ensure goals are met
Define, lead, and optimize annual business processes (e.g., resource, strategy, and portfolio planning) and coordinate divisional outputs for org-wide deliverables
Facilitate cross-division best practice sharing, calibration of strategy, planning and management roles, and a community of practice for staff in strategic and programmatic roles
Own the innovation-related initiatives of the organization, from ideation stage to hand over to operations
Relationship management and advisory responsibilities (20%):
Participates in Co-founder's meetings as required and ensures follow through on  Co-founder's requests and feedback
Proactively engage with peers in other Divisions to ensure streamlined communication and prompt inter-divisional problem solving
Support, coordinate and ensure clear communications and roles and responsibilities for Regen's business and program partners to deliver impact
Contact and develop bonds with key external actors (local and international) that can help Regen scale its impact on the Greek society, both individually and through collaborations and partnerships
What skills and experience you will need:
6+ years' professional work experience in account management, strategy, business development, or consulting, preferably in a mission-driven international organization
Broad intellectual background with a master's degree or equivalent from a globally-renowned institution, in a relevant subject (Business, Economics, Engineering, etc.)
Excellent communication skills and command of English. Professional and/or academic experience in English-speaking organizations is a must
Proven track record in account management and business relationship development, including proven ability to engage with business leaders at senior executive and C-suite level
Ability to connect the dots in a complex, ambiguous matrix environment, with a strong service and entrepreneurial attitude
Strong implementation and follow-through skills
The candidate has to be an outstanding collaborator
Ability to work in a fast-paced, dynamic and flexible organizational structure
Demonstrated strength in cultivating trust and relationship management to guide confidential information and situations with flexibility and diplomacy
Thorough understanding of civil society and education technology global landscape
Critical thinker, with the ability to lead a team toward innovation and creativity
Successful track record identifying, cultivating, and soliciting individual donors, corporations, foundations, and other sources would be considered a plus
Desire to work in a growth-oriented, start-up like environment and passion for unlocking Greece's potential.
What we offer you:
Competitive salary (based on qualifications and previous experience)
Remote-first working environment
A passionate team with a friendly, casual and collaborative culture
Learn alongside leading experts in the field of reskilling, upskilling and lifelong learning
Work closely with the key actors of the Greek labour market (ministers, CxOs, heads of relevant organizations)
Opportunity to collaborate with some of Silicon Valley's hottest start-ups and F500 organizations
Curate one of the most impactful Greek Public-Private Partnerships ever launched in education and employment space
The opportunity to be part of making history in transforming the Greek labour market