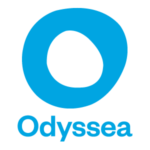 Odyssea seeks a qualified person to work as an Office Assistant. The position includes various tasks such as interpersonal relations, data entry, filing and constant human interaction. We are looking for a person who will play a key role in the execution and achievement of our existing and future projects. The person will be responsible for administrative and logistical support for projects, initiatives, and programs within an NGO environment. The person will be assisting assigned managers and team members by maintaining calendars, receiving and composing communications as correspondence, and replies to inquiries. Working with and maintaining data management and filing for programs is expected.
Job Title: Office Assistant
Applications Deadline: Friday 02 April
Interviews: March
Start Date: April
Salary: Competitive, according to experience
Location: Odyssea Academy, Nikiforou Mandilara 17, Ag. Ioannis Rentis 182 33 (see on Google Maps)
Responsibilities:
Manage the Front Desk and provide receptionist service
Day to day communication duties
Ensuring the working space's integrity and safety
Data entry and data analytics regarding beneficiaries and business associates
Everyday use, update and maintenance of our digital tools
Carry out information and data retrieval searches using electronic databases
Arrange meetings for registering job seekers, for introducing Odyssea to potential hiring companies
Assisting in filtering of job seekers for relevant job positions
Providing logistics support for workshops, trainings and meetings
Required qualifications and skills:
Essential
Bachelor's degree
Background in the humanitarian field (either professional or educational)
Excellent computer skills (MS office, Google Drive, CRM)
Excellent writing, copy-editing and communication skills
Previous administrative experience in an office setting required
Excellent language skills (both in Greek and English)
Excellent organizational and planning capabilities.
Strong interpersonal skills, including patience, politeness and attention to detail
Commitment to equal opportunities and non-­discriminatory practices
Experience with data entry/Salesforce or other similar database software programs
Experience in delivering reports and key information to management
Implementation of matters related to confidentiality, data protection and any other relevant legal requirements
Desired
Able to manage own workload and support others to do likewise
Positive mindset with a can-do approach to work
Determined and tenacious – able to see projects through to completion
A commitment to continuous quality improvement
Exceptional verbal and written communication skills with the ability to vary style according to the audience.
Experience in publication and material design and layout work utilizing InDesign would be of benefit but not required.
Ability to work independently, establish priorities, and manage workload.