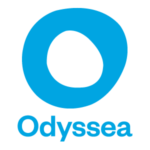 Odyssea A.M.K.E (A Non-Profit Non-Governmental Organization based in Athens – Greece) seeks a Fundraising Manager to support the development and implementation of the Organization's fundraising activities, in order to secure funding for our program work and operational core costs.
We are looking for a proactive person who will play a key role in the realization of our existing and future projects which focus: in providing to vulnerable and excluded groups and communities, targeted education tailored to realistic job opportunities and leading to new roles in the future labour market; as well as in empowering people through essential learning tools to increase self reliance and raise their absorption within existing and future markets.
Fundraising Manager Responsibilities:
Works to identify suitable donors, trusts & foundations to approach, in line with Odyssea A.M.K.E. fundraising strategy. Optimizes funding by researching and targeting donors whose criteria match the Organization's aims and activities.
Makes risk analyses and calculates time-cost ratios, in order to focus effort on the fundraising activities that are most appropriate and will have the highest chance of success.
Prepares tailored, persuasive and creative funding applications, as well as trust proposals to be submitted for corporate and trusts humanitarian funding and other grants. The applications must reflect Odyssea A.M.K.E. work and ethos while meeting the criteria set by the potential funder.
Writes applications and mail-shots to reach a range of potential donors.
Maintains and develops relationships with existing donors.
Ensures all necessary funding reports are prepared and returned in a timely manner and that all associated paperwork is filed accordingly.
Represents Odyssea A.M.K.E. in partnership meetings with key stakeholders, as needed.
In close collaboration with the Communication Officer develops and organizes fundraising activities and events.
In close collaboration with the Communication Officer, identifies and submits applications for prizes and awards that could raise the profile of Odyssea A.M.K.E and secure funding.
By working as part of an integrated, multi-functional team, assists the execution and the delivery of the working packages which relate to existing projects.
Carries out any additional assignments as required.
Fundraising Manager Requirements:
University degree in Social Sciences, Political Sciences, Economics or equivalent.
Current residency in Greece and work authorization for Greece required.
Excellent knowledge of English language written and oral is required; proficiency in other languages will be considered as a plus.
At least 2 years of experience in similar position in humanitarian organization; experience in the domains of strategic priority for Odyssea A.M.K.E. is desired and will be considered as a plus.
Proficiency in the usage of software packages, including MS Office applications, is required.
Excellent communication skills, both spoken and written.
Excellent organizational and analytical skills.
Ability to understand financial information and budgets.
Excellent multitasking, time management and problem solving skills; must be able to work autonomously and in a team setting.
Strong interpersonal skills, including patience and a sense of humor, and ability to work well under pressure while juggling multiple tasks simultaneously, are required.
Opportunity to travel.
Commitment to equal opportunities and non-­discriminatory practices and respect of confidentiality, are required.