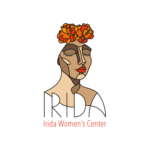 Head of Fundraising
Job title: Head of Fundraising
Starting date: Immediately
Hours of work: 8 hours per day, 5 days per week
Location: Thessaloniki, Venizelou 59 (centre)
Salary: 950€ (net salary)
Office Hours: 9:30-17:30
Application deadline: Sunday, 5 December 2021
Job Description
Our Head of Fundraising will be responsible for implementing a fundraising strategy for
Irida Women's Centre. This will include writing and coordinating funding proposals to
grant making bodies, developing other income streams, and increasing visitor donations.
Our Head of Fundraising must have an eye for detail and the ability to draft fluent errorfree proposals adapting their written language and tone appropriately to the audience.
Additionally, the Head of Fundraising will be creating the strategic plan for fundraising and
will need to be familiar with the Greek Grant Funding landscape in addition to European
Funding programmes.
This role will suit someone who has experience of working in the charity/not for profit
sector in a fundraising or development role.
You will:
● Lead the development and successful submission of grant applications including
EU programmes.
● Carry out market research and networking activities to ensure up-to-date knowledge
and awareness of relevant funding opportunities.
● Develop and maintain half-year and annual fundraising reports, assessing and
incorporating new opportunities as these arise, working strategically to meet funder
deadlines/timescales.
● Provide a 3-year fundraising strategy.
● Develop periodical financial and narrative reports as required by the funders.
● Garner support and input as required from key team members, including the
Executive Team and the Head of Media & Advocacy.
● Work with the Director of HR to report performance against targets.
Person Specification
● Have a track record of securing significant funds through a variety of income
streams.
● Have at least 5 years' senior experience in Fundraising and Grant Writing preferably
within the NGO/humanitarian sector.
● You are specialised in Greek and European funding programmes.
● Have an excellent understanding of best fundraising practices and ideally a
qualification/degree level education.
● First-class written communication skills both in Greek and in English.
● Be an exceptional speaker and networker, with proven success in building corporate
and major donor partnerships.
● Be Computer literate with excellent MS Office skills and good database skills.
● Have experience in report and proposal writing.
● Be sufficient to write a thorough End of Year Service Report.
● Have exceptionally strong attention to detail in all aspects of project design and
delivery.
● Have a great understanding of the NGO sector and how it differs to other sectors.
● Be prepared to work in line with Irida's vision, mission, strategy, and values.
Desired Attributes
● Experience of working in an international multi-cultural charity/organisation.
● Master's degree in economics/business sciences.
How to Apply
To apply, please send your CV and to [email protected] (put "Head of Fundraising
Application" in the subject line).
Due to the urgency of this position, applications will be shortlisted on a regular basis, and
we may offer the post before the closing date.
Only short-listed candidates will be contacted. The interview will be conducted in
English/Greek.