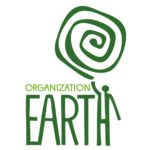 POSITION DESCRIPTION
The Program Manager designs, oversees and reports the activities under the Hope Sports initiative of Organization Earth. The program manager supervises and provides direction, input and feedback to field staff, actively pursues partnerships with organizations and entities working in the field of Hope Sports' interest and helps maintain and continuously develop Organization Earth's strategic goals.
POSITION RESPONSIBILITIES
·       Proposals development and building new partnerships.
·       Plan and organize project activities, manage project risks, adapt to achieve projects and organization goals.
·       Monitor and analyze programs development and implementation; reviews relevant documents and reports; identifies problems and issues to be addressed and initiates corrective actions; liaises with relevant parties; ensures follow-up actions.
·       Supervise and provide direction, input and feedback to Hope Sports filed staff members.
·       Initiate, manage and cultivate relations with third parties and stakeholders to ensure successful projects' implementation.
·       Support execution of the projects in accordance with Organization Earth's mission and goals.
·       Risk assessment, program evaluation, reporting systematically to the Head of Programmes.
·       Maintain statistical and financial records.
·       Manage M&E and regular reports to donors and head office.
·       Represent Hope Sports and Organization Earth at relevant networks and policy events.
·       Develops and manages budget allocations. Monitors expenditures during the year and makes recommendations for budget modifications.
Required
·       Bachelor's degree or higher in Management (public policy, sports for development, non-profit management), Social and Humanitarian Sciences (Education or relevant field).
·       At least 4 years of experience in international & national funded projects management and implementation.
·       At least 2 years of experience in managing teams.
·       Excellent command of written and spoken Greek & English.
·       Computer literate (i.e. MS Office).
·       Good planning, multi-tasking, problem-solving, and time management abilities.
·       Minimum one-year working experience in the field of sports for development.
·       Understands and is sensitive to needs of people from a variety of backgrounds and cultures.
·       Driving license.
Desired
·       Experience in coordinating recreational and educational activities for children and community based activities.
·       Experience in community mobilization in a humanitarian assistance context.
·       Experience in collecting and analyzing data.
If you are interested in applying for this position, please send your CV and a cover letter to [email protected] mentioning in the email subject the code of the position SDPM23 until the 30rd of April.
*Only selected candidates will be notified.