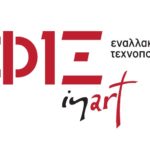 Περιγραφή
Fix in art  is mostly  a self-funded sociο-cultural hub initiative. Itis a vision, an idea, a place of culture, a shelter or even better a home for theatre, music, plastic arts, dance, movies, literature and every form of creative expression. But above all it's a space where we still dream, we imagine and we create.
Our aim is to support creatives, amateurs, visionaries, nurture and culture collaborations, build bridges of mobility, support learning for people of all ages and backgrounds, promote modern culture and all of the above in a space that is open and accessible to all without prejudice, in a building which is considered one of the most important industrial monuments of Greece, the old FIX brewery.
It is a non-profit arts and culture community on a quest to enhance and promote artistic expression and opportunities that protects education, inclusivity, anti-oppression,non violence, well being and peace while cultivating a community committed to this lifestyle.
It is structured in a way that is designed to involve three broader communities: creative audience, local artists and international artists.  To achieve this, we have formed a dynamic community consisting of people of different personalities, nationalities, ages, educational levels and orientations.
As we connect, form synergies and learn how to work collectively, we create the conditions for the building to become a common good: a vibrant center where the involved parties can communicate their social and artistic actions.Within the old beer brewery we currently have two venues, a black box undeground theatre and a venue rigged with 10 rigging points for aerial arts.